LED Lenser H7. Pros are thrilled. With approximately 170 lumens the LED Lenser H7 is a miracle of
light. It is brighter than three conventional electric torches (compared to the average luminous flux
(lumen) of torches equipped with 3 D cells and light bulbs). This lightweight head torch is full of the
best technology. It can be changed from long distance light to circular low beam. The advanced focus
system with its convenient features makes outdoor activities more comfortable and above all safer. A
circular potentiometer allows for smooth dimming and the lamp head can be swivelled within an angle
of 90 degrees. This head torch comes highly recommended by TheTorchSite.
• Versatile can also run on AAA rechargeable batteries
• Advanced Focus System - spot to flood
• Integrated dimmer switch
• Adjustable lamp head within 90 degrees
• Fully adjustable head straps
• Durable nylon pouch included
LED Lenser H7 specifications:-
• Burn Time - Up to 54 hours (low power down to 1 lumen)
• Effective Range - 180 metres
• Dimensions - Adjustable to head size
• Power Supply - 3 x AAA alkaline batteries included

* Please note our stock is now 170 lumens rather than the 140 lumens quoted in the video

Your LED Lenser headtorch will be carefully packaged and dispatched by Royal Mail FREE Royal Mail 1st class recorded post. Allow 1 to 2 working days for UK delivery.

For shipping to other European and Worldwide countries this item with packaging weighs just 166 grams, please refer to shipping for prices

Discontinued to be replaced by H7.2
Only £44.95
---
Please see video below for LED Lenser H7 functions

You may have to download the necessary plug in if you cannot view this video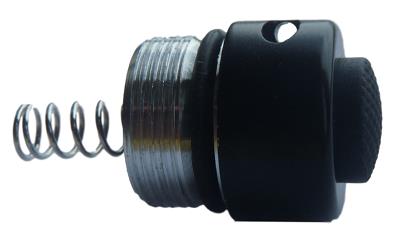 * Luminous flux (lumens) resp. max beam distance (meters) in the brightest function when switching on with fully charged accumulators.

** Average hours of burning life as measured in the least energy-consuming mode and until residual luminous flux amounts to 1 lumen.